A busy week for most of you - lots of auditions and recalls and self-tapes so hope they pay off soon.
Dublin Underground Film Festival kicks off August 30th - Sept 3rd. Gerry Cannon has three short films in the festival Dandelion- Directed and Produced by Oisin McFarland (Fri), Malacht -written, directed and Produced by Ryan Darnell - (Sun), Tommy Rot -written and directed by Noel Anger Produced by Ballyfermot Senior College(Sun).
Emmet Kelly has Lost Memories written by Emmet and directed by Eamonn Murphy (Sat), and A Very Irish Family written by Rob and Declan Gill, directed by Emmet Kelly - (Sat). Philip Coffey stars in Topographia Hibernica (trilogy) written and directed by Liza Bolton (Sat)
On Sunday, September 2nd at 7 pm, one of the closing films this year is Stormtroopers written and directed by Michael Fitzgerald, produced by Cork Racing starring the wonderful Carolyn Bracken. Enjoy and hope you all do very well lads!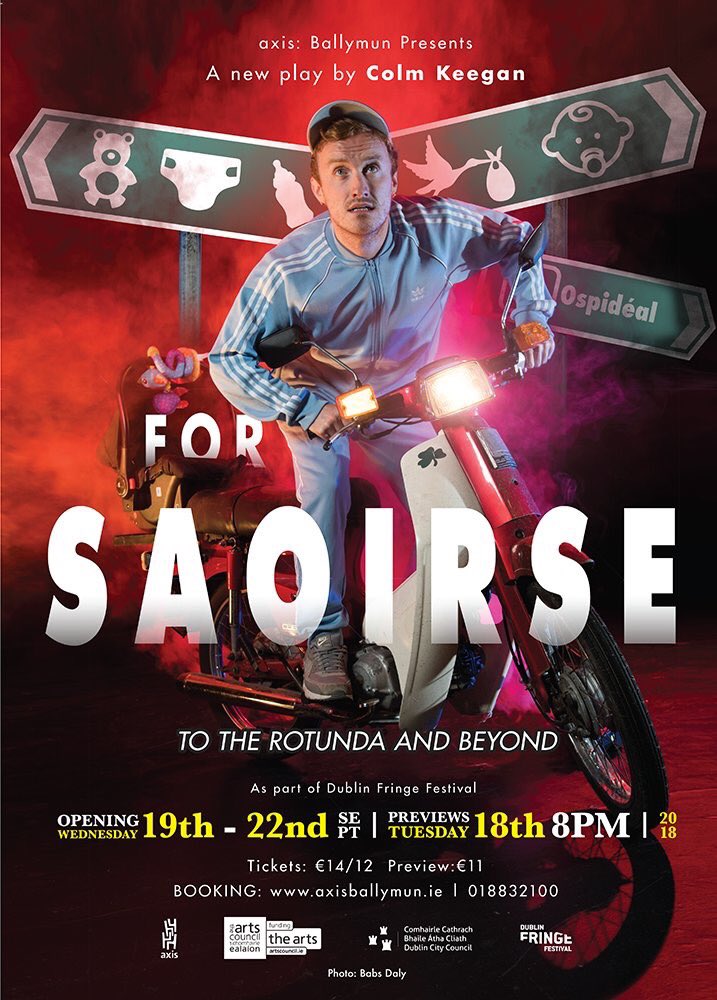 Delighted to report, Niall Brewster was booked this week for a new supermarket ad shoots 27th, Whilst, Florence Ordesh is booked for an alcohol ad shooting on 29th and, Fintan Phelan's beautiful baby daughter, Amy, has booked her first job appearing in a new dairy ad shoot on the 30th
Well done to Lisa Tyrrell who was booked this week by UK Casting Director, Colin Jones for a feature film FOUR KIDS AND IT - directed by Andy de Emmony and produced by Julie Baines & Anne Brogan. Filming will be in September in Ireland.
Finally, as part of Dublin Fringe Festival, FOR SAOIRSE a new play by Colm Keegan starring Eric O'Brien opens in the Axis Ballymun, on 19th Sept and runs will 22nd - Break a leg, Eric!